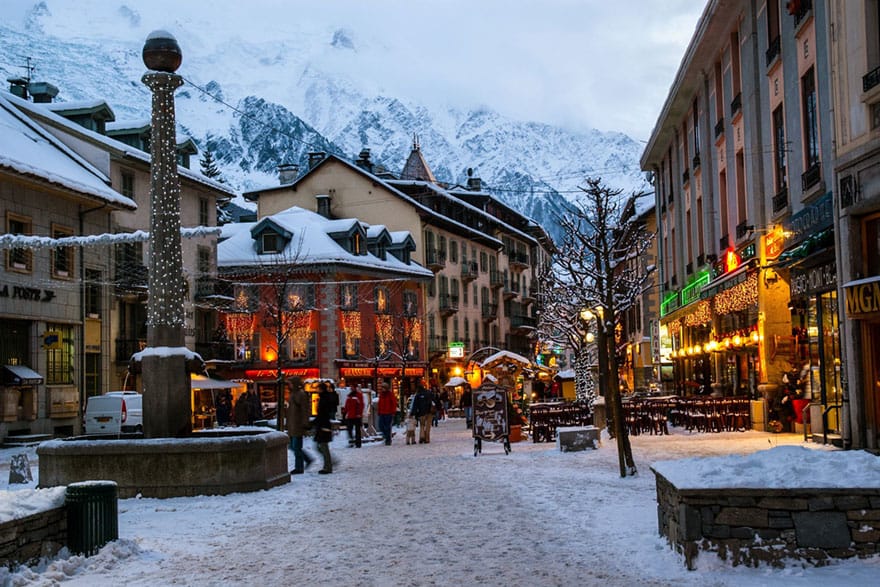 If you really don't want to be landed cooking for the whole family on Christmas day, sometimes the best excuse is booking a getaway. A ski resort in Europe is the perfect place to relax and enjoy the festive atmosphere, whether you're travelling as a couple, a family or a group of friends. With a variety of destinations to choose from, travellers can choose from family friendly resorts, quiet and picturesque villages or places with a buzzing nightlife scene.
Here are just some of the reasons we believe ski holidays are perfect for spending Christmas away from home.
1. A White Christmas
When you visit a ski resort at this time of year, you have guaranteed snow – which means a guaranteed white Christmas! It's what most of us imagine as the perfect Christmas morning, watching the kids play in the snow before cosying up by the fire to open the gifts from under the tree. Unless you're looking for an untraditional sunny Christmas, a European ski holiday is the perfect getaway.
2. Cosy and Luxurious Accommodation
The accommodation options on a ski holiday are different from your standard hotel or apartment. Hundreds of luxurious ski chalets are dotted on the Alps, each with amazing features and stunning views of the snowy mountains. Chalets provide warmth, comfort and privacy and offer a getaway experience like no other – which is just what you need on your Christmas holiday.
3. A Festive Atmosphere
Many Alpine ski resorts are simply made for Christmastime. Not only do they offer postcard perfect scenery, gourmet dining and excellent quality accommodation, but the resorts come alive with a festive feel. Many ski resorts will set up stalls where you can drink traditional glühwein, enjoy roasted chestnuts and other festive delights. You may also find horse drawn carriages or reindeers on display for the children, be able to attend Christmas feasts or huge parties. You can spend Christmas just how you imagine – partying with your loved one or a quiet one with the kids.
4. Fun Activities
Of course, the main reason you'll visit a ski resort is to ski or snowboard. Regardless of what level you are at, getting on the slopes is a really fun activity and a great way to spend quality time with friends or family. It also helps you get active in the cold weather, so you can burn off some of that Christmas dinner!
Are you planning to get out of the UK this Christmas? Take a look at our beautiful chalets and get in touch to reserve yours at the busiest time of year.
Photo: Meiqianbao / Shutterstock.com