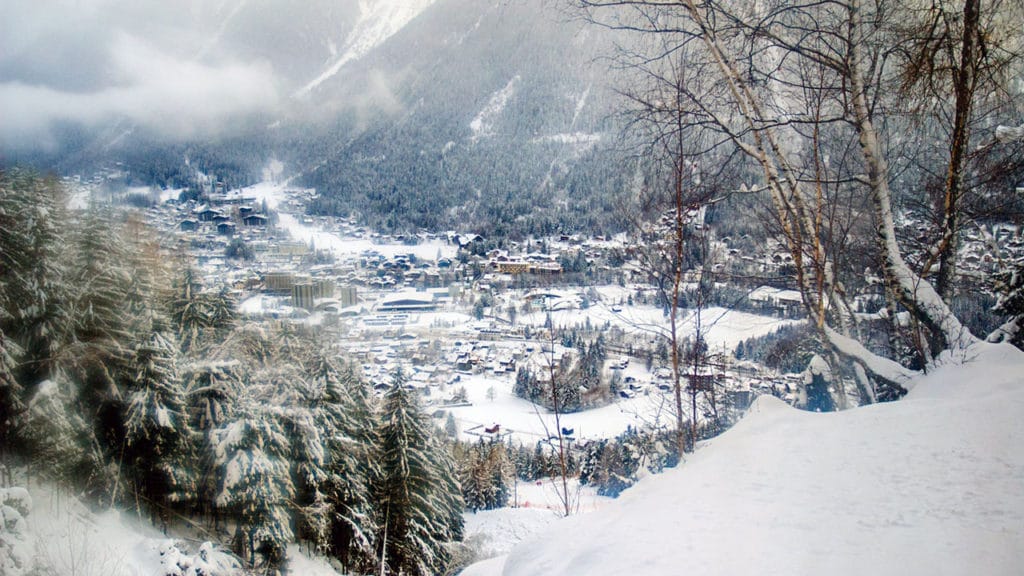 The alpine range which spans Europe offers the ultimate skiing destination. The towering mountain range stretches from Austria all the way through Italy, Switzerland, Germany and France. The beautiful mountains attract visitors from all over the planet year round, but it's during winter that the ski villages and mountain towns come alive.
With so many mountains and so many countries to choose from, where is the best place to go skiing? Here is our handpicked countdown of some of the most supreme mountain resorts across Europe.
Chamonix, France
For the best skiing in the Alps, surely you have to visit its tallest mountain – Mont Blanc. Chamonix Valley has something to offer for everyone, whether you're a winter sports novice or have been skiing for years. Impressively, it's also the location of the first ever winter Olympics. You won't get bored here as there are five ski resorts in the valley and a fine selection of restaurants and nightlife along with other activities if you don't fancy the slopes.
St Moritz, Switzerland
Think of this as the 'St Tropez' of skiing destinations! This high end resort has a local airstrip and a selection of five star hotels for the rich and famous to enjoy. It may have a glamorous reputation but St Moritz is also serious about skiing – it's hosted the Alpine Skiing World Championships four times and the Winter Olympics twice. It's also one of the most reliable ski resorts in Europe for real snow, elevated at 5,906- 10,837 ft.
St Anton am Arlberg, Austria
With a reputation as the ski capital of Austria, St Anton am Arlberg is undoubtedly one of the best places to ski in the Alps – especially if you're into off-piste. The challenging terrain generally attracts advanced skiers, however there are more family friendly ski areas for beginners to get to grips with the slopes. This destination is also known for its vibrant apres-ski scene, with an abundance of bars to choose from after a hard day on the powder.
Grindelwald, Switzerland
This picture perfect Swiss resort is beautiful any time of year, but mountains aren't just for admiring from afar. There are three airports which allow fast access to Grindelwald resort, so it's a good destination for a short ski or snowboard holiday. This is arguably the best place to ski in the Jungfrau region – so put it on your list.
Where do you love to ski in the Alps? Let us know.