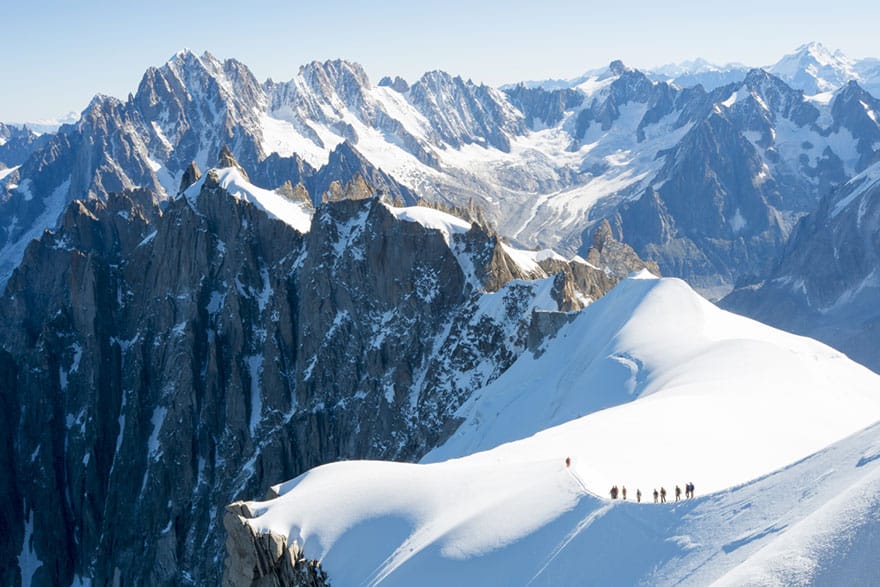 When booking your long awaited ski holiday, the endless opportunities in the Alps will leave you spoilt for choice. There are so many brilliant resorts to choose from, offering amazing on and off piste skiing, picturesque scenery and a vibrant apres-ski scene. So how do you decide where to go?
It's a difficult decision, but we may just have found the answer. Head to the Chamonix Valley, one of the oldest ski resorts in France, and you are but a short distance away from other exciting European slopes. Located in the heart of the French Alps, Chamonix is where the French, Swiss and Italian borders meet. Stay in Chamonix Valley and you could enjoy access to slopes in three different countries.
Of course, Chamonix is so large that you don't actually have to venture outside of France to have a thrilling ski experience. The 16km valley is made up of five major ski resorts, many of which are linked by cable car. From La Vallee Blanche to Le Tour, the valley offers a variety of pistes suitable for beginners right up to advanced skiers and boarders.
However, if you'd like to tick off as many countries as possible from your European bucket list, then it couldn't be easier from Chamonix. A detour to the other side of Mont Blanc will lead you to the Italian resort of Courmayeur, which offers slopes for all abilities. You can also venture into Switzerland for a day trip to the Verbier ski resort, for a change of scenery. The best thing about visiting all of these slopes is that it won't cost a fortune – these extra resorts are included in the Mont Blanc ski pass, so you won't have to pay any extra for using the non-French pistes.
Other Activities
As you can see, the ski opportunities in this area are endless. If you fancy a break from the slopes one day, you can also take a day trip to the Italian or Swiss mountains to relax in thermal pools. Take some time out to rejuvenate your muscles in these naturally hot pools. Choose from the Pre Saint Didier Spa in Italy's Aosta Valley or the thermal pools in the nearby Swiss mountains – Le bains de Lavey or Le bains de Saillon.
All of these breath-taking locations are easily accessible from Marmotte Mountain's luxury ski chalets.