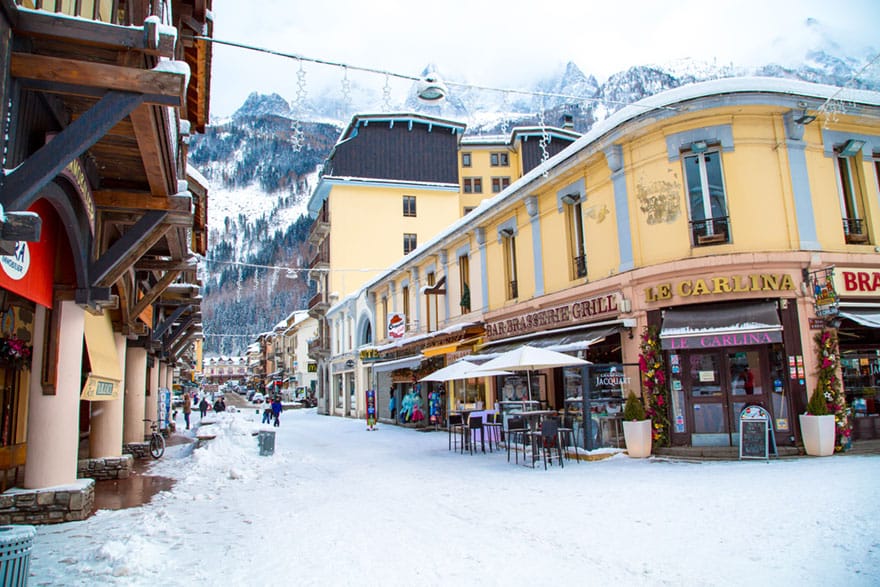 While on holiday, many people like to indulge in fine dining and new culinary experiences. When booking a ski holiday, you might not expect the food to be world renowned or anything spectacular – but you'd be wrong if you're visiting the Alps. France and Italy have a notorious reputation for their cuisine, which is carried right up to the highest mountains.
World class skiing and celebrated gourmet experiences haven't always been thrown together perfectly, but more and more impressive restaurants are popping up in European ski resorts. Thanks to distinguished chef Heston Blumenthal, there is now an annual skiing experience for foodies which can't be missed! Take a look at our pick of the best restaurants you should visit on your ski holiday.
Albert Premier – Chamonix
For fine dining the French way, look no further than this prestigious restaurant located in a five star hotel. Traditional and simple, this two star Michelin restaurant is highly recommended if you are staying in the Chamonix Valley. Also on the menu is a fantastic selection of wines – the house cellar is home to 19,000 bottles of wine!
Casa Valerio Ristorante and Pizzeria – Chamonix
If you're looking for some authentic Italian pizza or pasta, head straight for this little restaurant. The reasonably priced delicious food is made with fresh ingredients, the Italian way. Situated on the River Arve, this is a great spot for a late night bite.
Mountain Gourmet Ski Experience – Courmayeur
Bring your passion for food and winter sports together at this annual event. Organised by Heston Blumenthal and his talented chef friends, enjoy mountain produce in rustic settings. The three day event features a host of culinary delights and skiing experiences, along with a chance to interact with the famous chefs themselves. The next event is taking place in March 2017.
Staying In – Chamonix
When you are already in a beautiful setting surrounded by family and friends, there is no need to venture outside in the cold. If you are staying in a Marmotte Mountain luxury chalet, you can take advantage of our gourmet chefs. They can cook and serve you a four course private dinner, perfectly paired with local wines. You have a five star quality chef in the comfort of your chalet – what more could you ask for?
Have you dined in an exquisite restaurant on your ski holiday? Let us know about it!
Photo: Nataliya Nazarova / Shutterstock.com