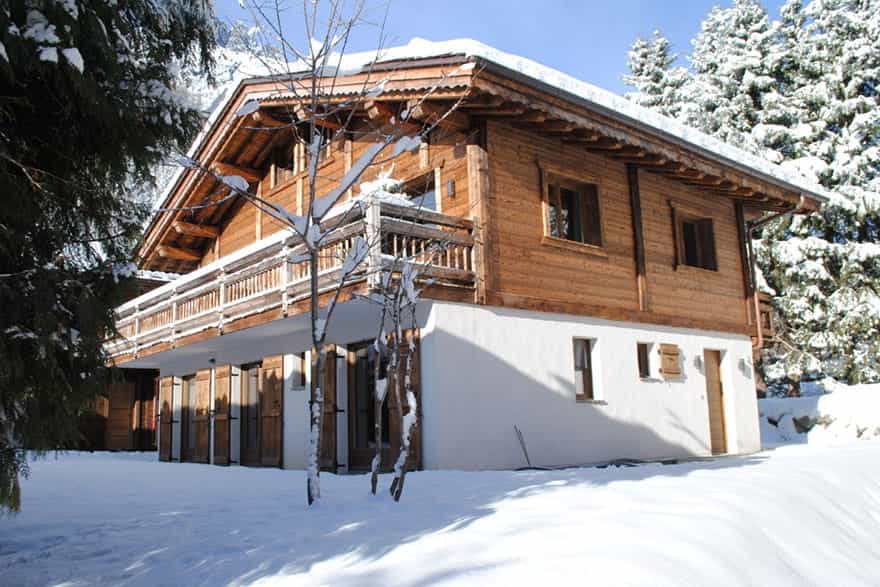 When booking a ski holiday, there are various accommodation options available. You can choose to stay in a luxury private chalet, an apartment or a ski hotel, and the type of board you choose can completely transform the entire ski experience. From self-catering apartments to ski chalets complete with chefs and childminders, the accommodation you choose will often depend on the size of the party and of course, the budget.
If you're willing to splash out, then you could be choosing between a five star hotel or a private cabin in the woods. However there are usually options for all budgets, so families could still find a comfortable chalet, apartment or hotel room at the right price. Read on for the advantages and disadvantages of resort hotels and ski chalets.
Hotels
When you picture yourself on a ski holiday, do you imagine heading back to a multi-storey tall, dull building for the evening? That's a major disadvantage of choosing a hotel – you don't get the picture perfect postcard scenery setting. However, nevertheless many alpine hotel rooms still offer fantastic surroundings, first class hospitality and breath-taking views.
By choosing a hotel you know that all of your needs will be covered – you may have breakfast included or stay on an all-inclusive basis. If not, there will most certainly be a supreme restaurant offering fantastic wine, cocktails and cuisine. If you choose a high end hotel you may even have access to room service, a luxury spa and swimming pool.
Chalets
Most families and groups like to hire out an entire chalet, however there are chalets which you can share with others. The benefits of choosing a private chalet are endless; first of all you have the advantage of privacy and space – it's your home away from home in the mountains. The chalet itself may also be positioned in a private area away from a road, and have a garden for the kids to play in.
A picturesque ski chalet is what most people's ski holiday dreams are made of. The cabins have a certain charm which no hotel can provide. You also have the freedom to choose what you need to get out of your holiday, for example pick a self-catering chalet or a chalet which offers a gourmet chef. Many ski chalets can vary in size but most have at least four bedrooms, so this option is best for large parties and families with young children.
Additionally, if you think that a chalet couldn't possibly offer the same kind of service and luxury as a five star hotel, think again. Many luxury chalets have outdoor hot tubs, saunas and amazing decor as well as offering private drivers and babysitters.
Hotels best for: couples or small parties, people who are new to skiing and need to be well looked after 24/7
Chalets best for: families and large groups, people who prefer more space and privacy, private meals
For an idea of the kind of luxury chalets you can enjoy in France, take a look at the Marmotte Mountain luxury ski chalet collection.