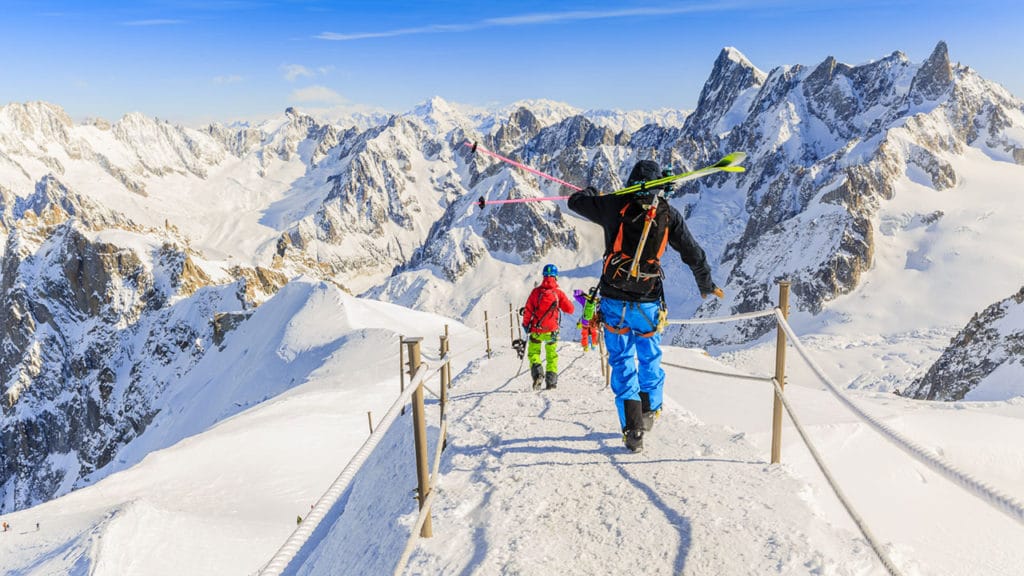 It's completely normal to feel down in January. All the anticipation of Christmas is over, the weather is cold and you probably overindulged over the holidays. It's back to work in the dark mornings and you've got nothing to look forward to, so the January blues are quite common. We think the best way to beat these blues is to keep active, reverse the damage done by Christmas and book a getaway so you have a holiday to get excited about.
So what's the perfect holiday in winter? A ski break of course! There are plenty of short haul locations to choose from in Europe which make a skiing holiday affordable and accessible. Who says you have to wait until summer for a holiday? Book a ski break for beautiful scenery, relaxation, gourmet dining and to refine your skills on the powder.
Here are some reasons why you should book a ski break in January.
Unwind
After the stress of Christmas, you need a relaxing retreat to feel like yourself again. Perhaps you had to cook for 20 people or had a really stressful time at work – the festive season can be manic and you deserve to unwind. A luxury retreat in the French mountains will certainly do the trick!
Spend time with immediate family
Christmas is a great time of year for catching up with all of your distant relatives. But that might mean you haven't had much quality time with just your partner or children, because you've been entertaining too many people over the holidays. Getting away from everyday life is the best way to have fun as a family, especially as you can all do fun activities on or off the slopes.
Enjoy time off work
Depending on what you do for a living, you might not have been able to have time off at Christmas. For many people this is the case – nurses, carers, hospitality staff, retail staff. December is the busiest time for many businesses so you might have to wait until the New Year to make any holiday plans. Grab your skis and decide on the destination for some fun and relaxation!
Learn a new skill/improve
January is the time of year for resolutions. Whether you want to lose weight or get a new hobby, a ski holiday might be the perfect first step. You can be a total beginner and learn a new snow sports skill, or decide to enhance your skills in skiing or snowboarding. You could even decide to become an instructor if you're at an advanced level.
Want to beat the January blues with an exciting holiday? Let us help organise luxury accommodation for the perfect ski break.