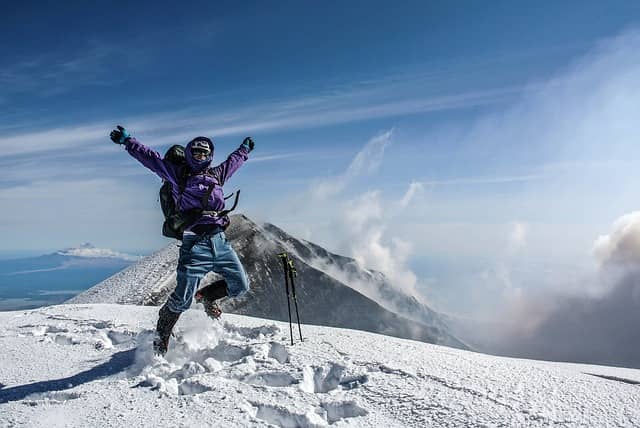 Summer holiday season is over, but that doesn't mean you have to wait a whole year before your next travel adventure. Planning a getaway in the winter gives you something to look forward to during the cold, dark months. It's also the best time of year to visit the ski slopes or Europe's beautiful cities for the Christmas markets.
Whether you want to do something a bit more exciting than host dinner for Christmas this year, or you'd like to learn a new activity as a family, winter holidays are extremely popular. Wherever you decide to get your winter scenery fix, follow these four tips to plan the perfect getaway.
Book early
We can't stress enough how important it is to book early once you've decided on your winter holiday destination. The holidays are the busiest time of year for airlines and travel companies, so the earlier you book the better. If you plan on going away during school holidays then hotels will also be in high demand. For ski resorts, winter is obviously peak season so you'll have to be quick if you want to secure your first choice accommodation.
Compare travel options
If you're travelling to a sought after ski destination, then you may want to compare different holiday packages and travel options. Many groups prefer to book a ski chalet, which means they are flexible when it comes to travel arrangements. If you're planning to fly, check if the airline is going to charge extortionate fees for checking in your ski gear. Sometimes it's cheaper to take the Channel Tunnel or a ferry and drive to your destination, although this takes longer.
Activities and attractions
To make sure you have your dream family holiday, you need to make sure everyone will be happy with the itinerary. If you have young children then check the facilities in your hotel or ski chalet. Is there enough to keep all members of the group entertained? You might want to take a break from the slopes for a couple of days, what is there to do and see in the local area? Choose a destination which has enough attractions and activities for everyone, or a chance to relax in a mountain retreat if that's more suited.
Insurance
Most winter holidays involve some kind of physical activity, so it's absolutely essential that holidaymakers are fully insured for accidents and medical care. When planning a trip you should plan for the worst, because you never know what could happen and it's daunting being away from the comfort of your home. If you fall ill or injure yourself, a private insurance policy can cover the medical costs and extra accommodation and flight changes if required. If you plan on going skiing then you must make sure you have winter sports cover – always check the limitations of the policy you choose.
Where are you heading this winter season?