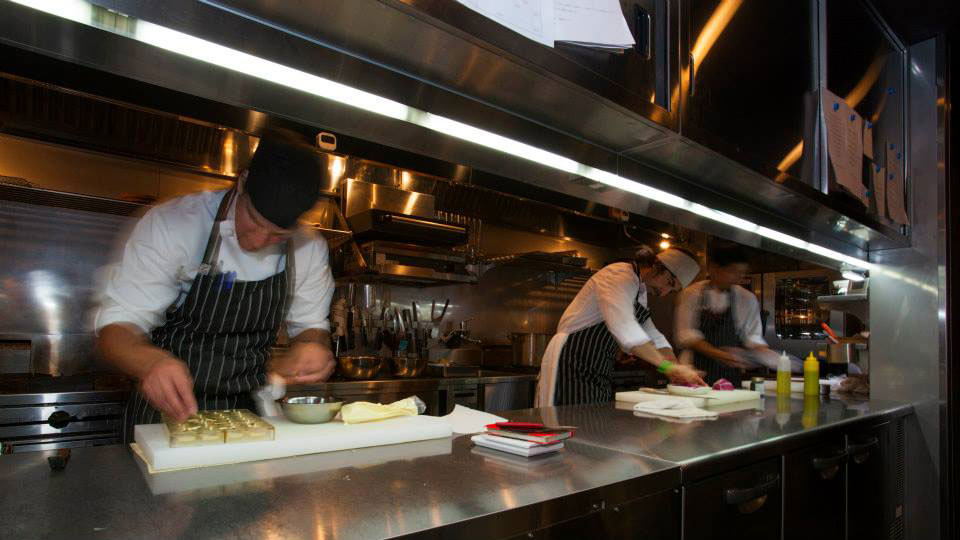 Questions for Marmotte Mountain Chef, James Fielding
Brief background of experience, places, cuisines & specialities
I was 16 when I started my first job in a kitchen. It was for a busy restaurant as a kitchen hand, although I worked off site in the prep kitchen on weekends so I could attend school on weekdays. My passion for cooking definitely started here and I started my apprenticeship the following year. After completing my apprenticeship under the guidance of Josh Tyler (Tylers Pantry, Batemans Bay – 1 Hat), I set off on a personal mission to gain experience and put practice to my new skills. This took me around the world with the first stop being Whistler in Canada. It took a lot of persistence but I eventually landed my first job as a qualified chef at the well renowned Bear Foot Bistro.
From Canada I then moved back to Sydney, Australia where I found that my time spent at the Bear Foot made it slightly easier for me to get my foot in the door. I landed a job at a 3 hat restaurant, Guillaume at Bennelong, located inside the Sydney opera house. Through working long 18 hour days with rarely a day off, I continued to develop my skills and gained a new confidence in the kitchen that allowed me to chase my next job opportunity, this time in a Michelin stared restaurant.
In my pursuit for continual varied experience and acquired new skills, I found myself moving to Japan. I quickly found a great position working in a small one star Michelin star restaurant called Kamimura in Hokkaido, Japan.
After 6 months in Japan, I followed my love for the mountains, cooking and new experiences and relocated to Chamonix, France. I have now been in Chamonix for 3 consecutive winter seasons, privately catering in Ski Chalets. During the summer I am working as a private chef on a wooden sailing boat down in the Mediterranean, and back to Chamonix for the winter.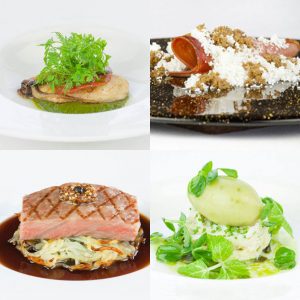 How long have you worked for Marmotte Mountain Luxury Ski Chalets, Chamonix?
3 amazing winters
What is the difference between a private in-chalet gastronomic experience and dining in a restaurant?
The personal touch, when your job is to cook for just one table, you really get to treat them. The guests have an opportunity to offer information about the style and type of food they enjoy, as a chef this is where challenge begins and also where I find most of my inspiration.
Do you enjoy cooking in this intimate setting which allows you to interact with guests?
Yes of course, I place a tremendous importance in the freshness and quality of the food I prepare. I believe that the food we eat is a key player in how we feel, our moods, energy levels and general wellbeing. For this reason it is a great challenge and a pleasure to cook for a group of people over a period of time.
What is your favourite French dish to prepare?
Fresh baked bread.
What is your favourite international dish to prepare?
Clear Asian style broths, made with bone stocks and fresh cut vegetables
Do you have a particularly memorable experience to share during your time as a Marmotte Mountain chef?
Numerous powder days after cooking breakfast is the first thing that springs to mind. Then of course the guests have also been enjoying the same mountain, in the evenings they arrive back to the chalet on a high from skiing all day and continue that buzz in to the night, perfect. Looking after guests with such a bright and happy energy is the most memorable part of my time cooking for MM.
What is the must-try cuisine when people visit Chamonix?
Personally, I would have to say the local cheese, bread and wine. Keep it simple.
How do you make the guests feel special?
The small details, every person has slightly different eating habits, I like to try to pick up on these and offer food inspired by my observations.
What's the best thing about being a chalet chef?
Freedom. It is a seasonal position, which means each year I have to choose it. I choose it because I enjoy it, its definitely what I want to do be doing. In turn I can fulfill the tasks that my "job" entails with great pleasure. We're always up for a challenge, the food is constantly evolving, and one week is never the same as the last.
Take a visit to our gallery section to see some images of Sam's food served in the luxury chalets.
CLICK HERE
Back to Gallery Page CLICK HERE