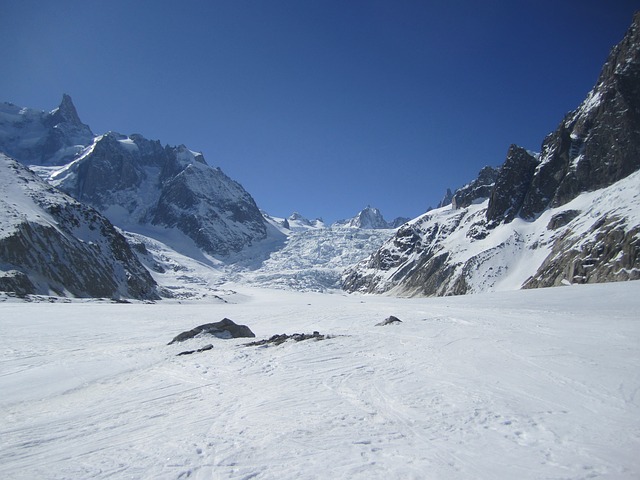 There are many world famous skiing destinations, but there is something about the French Alps that ticks all the boxes. A French skiing holiday is revered by the rich and famous, including the Duke and Duchess of Cambridge, and with good reason. With gorgeous scenery, fantastic ski conditions, quaint Alpine villages and the magnificent Mont Blanc, it's hard to see why snow sports enthusiasts go anywhere else.
Here is Marmotte Mountain's top reasons to go skiing in France.
Easily accessible
There are lots of pretty ski resorts to choose from in France, and they are all easily accessible. Hop on a short flight to Lyon or Geneva, and you could be checked into your stunning chalet within two or three hours. Chamonix benefits from motorway access, and is just a one hour drive from Geneva international airport. Many of the country's ski centres are also accessible by train if you prefer not to fly and drive.
Views of Mont Blanc
Most ski destinations have impressive mountain views, but nothing quite like Mont Blanc. The towering mountain lies on the border of France and Italy and stands 4,808m above sea level. As the highest mountain in the Alps, this imposing peak creates the perfect backdrop to your ski holiday.
Variety of slopes
The ski resorts in France really do offer something for everyone. Whether you're looking for intense off-piste skiing, powerful runs with vertical drops or gentle beginner slopes, the French Alps has it all. If you have a large party with varying levels of expertise, the resort of Chamonix is ideal as it has such a wide range of slopes and powder fields.
Lots of snow
Because many of the country's mountain ranges are over 2000m high, France offers some of the most snow-sure resorts in Europe. The ski terrain offers fantastic snow quality, which is the crucial ingredient for any ski trip! In particular the resorts in Argentiere are a great choice for snow all season – you can hit the powder right up until May.
Excellent cuisine
A ski holiday isn't all about what happens on the slopes – you'll also want to experience the local culture and cuisine, and see what else the location has to offer. France has a world renowned reputation for excellent gastronomy, and many of the ski resorts have a pick of exquisite fine dining establishments.
Are you convinced yet? Book your French ski holiday with us to experience the luxury trip of a lifetime.