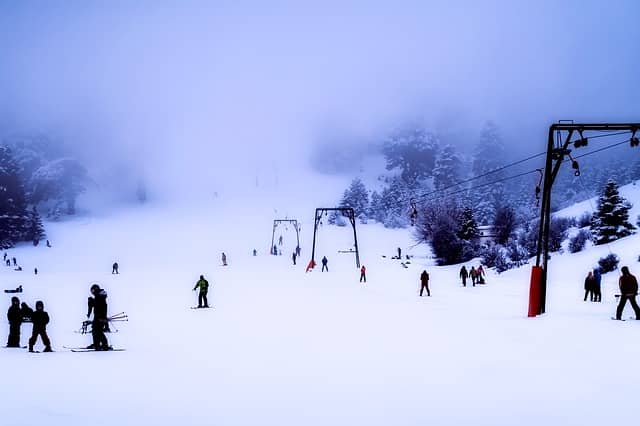 France is a hot ski destination and attracts visitors from all over the world, but the French Alps are particularly convenient for European snow enthusiasts. Many resorts are in close proximity to the Swiss and Italian border, and Brits can also drive or fly to the magnificent peaks. The country offers a variety of ski resorts with a good range of difficulty, off-piste action, traditional architecture and stunning accommodation options.
Many resorts now boast a wide range of hotels and apartments, but nothing beats the authentic ski chalet experience. When imagining a ski holiday, the majority of people will visualise a picturesque mountain chalet with views of snow-capped mountains. The French Alps has them in abundance, so how do you choose which one to stay in? The surrounding area of the chalet and the nearby ski resorts play a huge part in your holiday, so read on for the best chalet destinations in France.
Argentiere
If you want to visit the birthplace of winter sports, then head to the Chamonix valley for some serious skiing. With one of the highest altitudes, Argentiere offers unparalleled snow quality all season and is the gateway to the famous Grand Montets ski resort. There's plenty more to do here apart from ski too, with traditional architecture and day trips available to nearby Italy and Switzerland. The small village has a number of charming chalets to rent, with spectacular views of the Argentiere glacier and other snow-capped peaks.
Courchevel 1850
Located in the Trois Vallées ski area, this is an upmarket village with reputation for decadence. One of the best features of Courchevel is its novice appeal – there are loads of beginner slopes for non-skiers and children to try out, while the nearby resorts of Méribel and Val Thorens accommodate the intermediate and professional skiers. Renowned for its expensive property prices and attracting the rich and famous, you have the pick of luxury chalets in Courchevel – but you'll pay a high price.
Chamonix
As the vibrant centre of the Chamonix valley, this town is one of the most visited ski destinations in Europe and the world. If you're going to visit the French Alps, then why not stay at the foot of the mountain range's most magnificent peak, the Mont Blanc. Chamonix has a long history of mountaineering and winter sports, and boasts one of the most exciting off-piste runs on the Vallee Blanche. As an established Alpine town, Chamonix has a lot of accommodation options to cater to its thousands of visitors, including a wide range of deluxe chalets.
There a lots of beautiful French ski destinations to choose from, so do plenty of research before deciding on your mountain chalet.