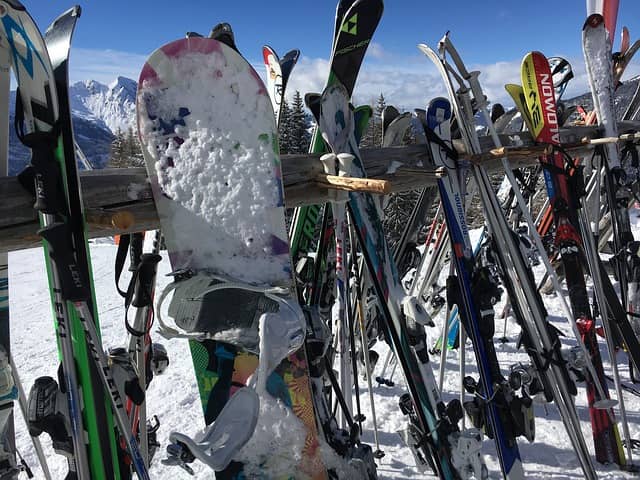 If you've been skiing for many years, then you may crave something a bit more thrilling than what the average ski resort has to offer. A lot of ski resorts have a huge range of powder runs for all levels and abilities, and some steeper slopes for the experts. However, if you want expert level terrain and a choice of off-piste routes inside and outside the lift system then you'll have to do some research before choosing your next ski resort.
Europe is blessed with lots of mountainous terrain suitable for advanced skiers and snowboarders. If you long for the terrifying runs and the fresh, deep snow you only find on unmarked routes, then check out this list of ski resorts. We think these offer the best conditions and opportunities for expert level skiers.
Chamonix, France
One of France's biggest and best resorts, The Telegraph names Chamonix first in its list of the 10 best resorts for expert skiers. From ungroomed black runs to all-embracing off-piste skiing, this traditional ski resort is a firm favourite with skilled skiers. La Vallee Blanche route, a vertical 2,800m, is a must try for every advanced level skier.
St Anton, Austria
Most experts in the skiing community have visited St Anton at least once, and if not then it's on their list. Here you will find a massive off-piste playground in all directions, with some pretty serious slopes to descend. Skiers will experience cliffs, ravines and difficult powder snow runs which make for an exhilarating ride.
Sölden, Austria
There are tons of options for advanced skiers and freeriders in Sölden. There are two glaciers to explore, both with amazing powder and deep chutes – Gaislachkogl or the Giggjoch. This is classic high alpine terrain at its best, but it can be dangerous even for the most expert of skiers so take precautions.
Verbier, Switzerland
The difficulty of the slopes in Verbier is world renowned, making this resort a paradise for advanced level ski enthusiasts. There are numerous steep runs and itineraries to try (slopes that are avalanche controlled but not patrolled) and fabulous black runs from Mont Fort. After an exhilarating day on the slopes, you'll also be able to enjoy Verbier's notorious nightlife.
When booking your next ski holiday, be sure to make sure there's plenty of advanced runs and off-piste skiing to keep the days exciting.