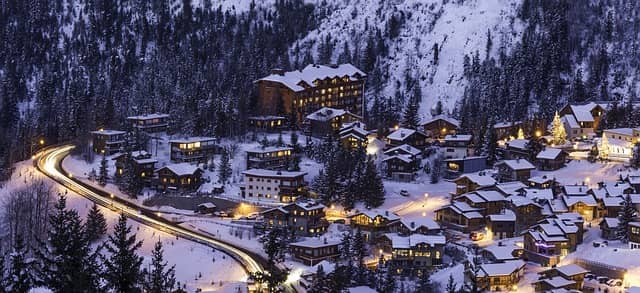 Are you turning 30 this year, or know somebody who is? It's one of the best birthdays to celebrate as you're still young enough to enjoy it! People are looking for unique ways to celebrate these special celebrations and create lasting memories – which usually involves a birthday getaway.
There are many ways to spend a special birthday – you could throw a huge party, have a family meal at your favourite restaurant or spend the night in a fancy hotel. Some people don't want a big fuss and may prefer a relaxing spa break or a quiet night in with friends and games. It really depends on the birthday boy or girl and what they enjoy.
If you love travelling and exploring new places, then a 30th celebration calls for a trip away with your loved ones. You could book a weekend in Amsterdam, spend a week partying in Ibiza or exploring the sights of New York. However, if you love an adrenaline rush then we have the perfect idea…
Ski Chalet Holiday
Why not gather all your friends and family and whisk them away to a luxury ski chalet in the French Alps? You'll have the excitement of skiing or boarding world famous slopes every single day, and get to go home to a deluxe catered ski chalet where everyone can stay together and eat together.
Sleep up to 15 Guests
You'll want to celebrate this special day with all of your nearest and dearest. All of our ski chalets have many bedrooms so families and groups can stay in the same accommodation. The largest chalet sleeps 15 people and they each have large communal areas for spending quality time together.
Indulge
You're only 30 once, so why not indulge while you can? Marmotte Mountain chalets are equipped with luxury features while maintaining the charm of a classic French chalet. You'll be able to enjoy open fires, a large sauna, a state of the art cinema room and a beautiful balcony to enjoy the Mount Blanc views. One of the best things about booking a chalet for a special celebration is the privacy it offers – you won't have other guests bothering you and you can host your own party. When staying in our luxury chalets you have the option of a private chef for an even more luxurious experience.
Après-Ski Scene
Of course there may be a couple of nights when you want to go out and celebrate – which is why a destination such as Chamonix is ideal. It has a buzzing après-ski scene with plenty of bars and clubs to get the party started.
If you like the sound of booking a ski chalet for your special birthday, get in touch with us today.