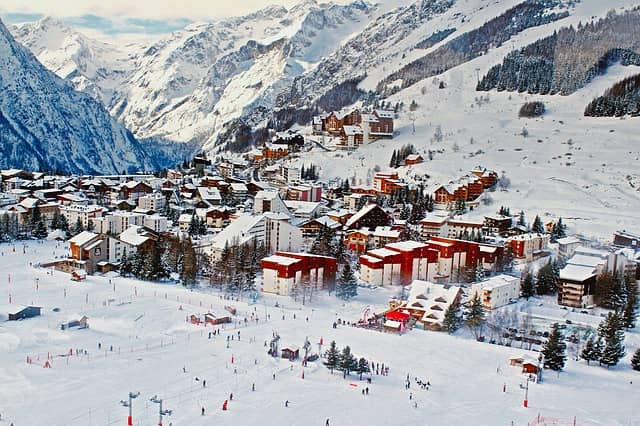 Half term may only just be over, but there's never a better time for planning your next escape. The Easter school holidays will soon be here, so why not use it as an excuse for some quality family time? Whether you're craving some sea and vitamin D or prefer an adventure holiday, we've put together some great ideas.
Check out our list of top Easter holiday destinations for inspiration for your family getaway.
Disneyland
OK, so any time is a great time to visit Disneyland with the kids! However, a two week break at Easter can be the ideal time to go because it's not too hot. If you're planning to visit all of the theme parks in Florida then soaring temperatures in the summer can lead to more tantrums than you'd like – or even sunstroke from being out in the sun all day. If you're looking for a children's wonderland closer to home then you can always opt for Disneyland Paris, just an hour's flight away from the UK.
Skiing in France
Winter may be over but there are still plenty of locations in the Alps where you can enjoy some late season skiing or snowboarding. Chamonix is one of the world's first ever ski resorts and there are loads of other activities the whole family can enjoy off the slopes too. Why not cosy up in a luxury family chalet which has room for everybody and more?
Lanzarote
The Canary Islands are a great choice for family holidays, with Lanzarote offering stunning mountains and clear blue waters. Around April time you should enjoy temperatures up to the mid-20s and very little rain, making this an ideal Easter holiday destination if you're looking for relaxation and sunshine.
Malaysia
If your type of family holiday needs to involve exploring a different culture, then why not opt for a destination a bit further afield? The kids have two weeks off after all so you have plenty of time to travel. Malaysia is probably one of the most family friendly destinations in the Far East, with plenty to see and do – in addition to gorgeous coastlines and scenery.
Camping Staycation
Perhaps you can't get the entire fortnight off work – but there are still bank holiday weekends to enjoy. It's warm enough for a family camping trip, so why not have your own little adventure right here in the UK? Locations we recommend include the Lake District, Yorkshire and Cornwall.
Hopefully you'll find your perfect family holiday in time!