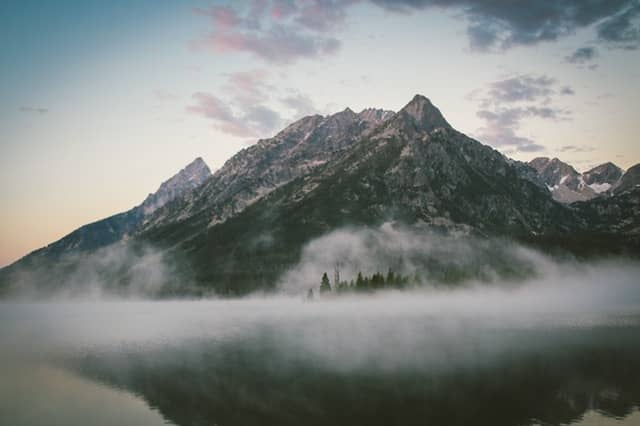 When choosing a destination for a ski break, there are other factors to consider in addition to the range of slopes and level of skiing required. For example, you may want a beautiful mountain view from your chalet in a traditional Alpine village, or want to be close to other attractions to keep the whole family happy. Here at Marmotte Mountain we think the scenery plays a huge part in your holiday, so why not choose a resort with a postcard perfect view?
The Alps are one of the world's most picturesque mountain ranges, and are beautiful during all seasons. If you want to make sure you see the best of the stunning views on offer, make sure you visit one of these places to take them in. Read on for our list of the top Alpine views in the whole of Europe.
Cortina d'Ampezzo, Italy
Nestled in the Southern Alps is a quaint little town with breath-taking scenery – Cortina d'Ampezzo. It is popular with winter sports buffs but is also home to several museums and landmarks. The spectacular mountain scenery hasn't gone unnoticed, and numerous films have been shot in the area including The Pink Panther and For Your Eyes Only. You'll get a fantastic view here in all directions.
St Moritz, Switzerland
The natural beauty of St Moritz has the rich and famous flocking to the illustrious ski town. With mountain ranges for miles, the views here are majestic but they come at a cost – this is one of the most expensive ski resorts in the world. Once again the scenery has been featured in film, during the opening scenes of Hitchcock's The Man Who Knew Too Much.
Argentiere, France
Argentiere is an old traditional French Alpine village, and is part of the large Chamonix skiing resort. As far as mountain scenery goes, this quaint Savoyard village is pretty much unrivalled in Europe. It offers panoramic views of Mont Blanc, the highest mountain in the Alps, and les Grands Montets glacier. Marmotte Mountain offers a range of luxury chalets with magnificent scenic views from every window.
Zermatt, Switzerland
This town is on the list because it is towered over by one spectacular mountain – the Matterhorn. Zermatt is a car-free destination, which alone makes it a charming town, but coupled with the remarkable views it is definitely worth a visit.
Where have you experienced spectacular views in the European Alps? Let us know.