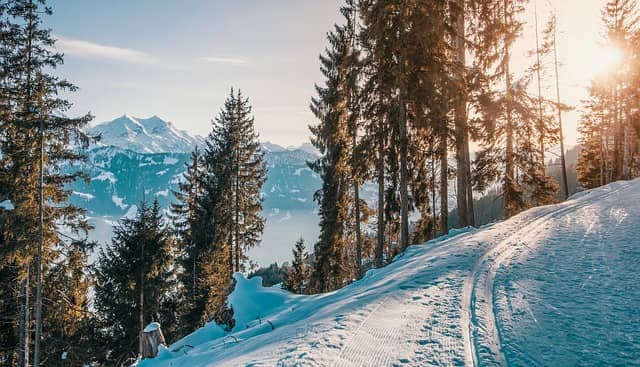 It's the time of year for summer family holidays, and the Chamonix valley is the perfect destination for family fun. From hiking and water sports to a whole host of summer festivals, there are hundreds of family friendly activities to get stuck into. Who said a holiday in the Alps was just for winter?!
If you're thinking of visiting this beautiful area of France this summer, then take a look at some of our favourite family pastimes.
Horse Riding
You can try horse riding all year round in Chamonix, but it's truly special in the summertime when you can appreciate the green surroundings and sunny views. Trekking on horseback is extremely popular, or you can book a lesson for novice or confident riders. Let the children make a new friend!
Accro Park of Gaillands
The Accro Park is a family friendly adventure park which has exciting courses for all ages. The ticket includes a three hour stay, so you can try out all of the adventure courses until the kids are truly tired out! You don't have to make a reservation but it is recommended for large groups and during the peak season.
Kayaking
During the summer, Chamonix comes alive with water sports. Why not try kayaking on one of the many lakes or rivers in the area, where the water is lovely and warm in August and September. You could also check out windsurfing on the lakes, or if your family craves an adrenaline rush then white water rafting is extremely popular.
Leisure Park Planards
Chamonix has a world class amusement park which is a must-visit for all families during the summer. It has plenty of activities and rides for all ages including a summer toboggan, chair lift, slides, trampolines and the exclusive Chamonix Luge – an alpine coaster which weaves through forests and meadows.
Aiguille du Midi
If the reason you're visiting the French Alps is for the spectacular views, then you simply can't miss the chance to ascend one of the highest mountain peaks by an aerial lift system. This mountain is part of the Mont Blanc massif and attracts half a million visitors every year. Board the Aiguille du Midi cable car in the centre of Chamonix and you'll be transported to the top terrace at 3,842m. From here, you can also choose to ride the highest cable car in the world which connects France to Italy.
The view of the Alps is magnificent, and on a clear day you can see many mountains including the Matterhorn and the summit of Mont Blanc. There's lots to explore up here, including a gourmet restaurant, the highest museum in the world and even a letterbox. Why not buy postcards from the souvenir shop and get the children to send it home to friends or grandparents?
If you'd like to arrange any of these activities just speak to our friendly team ahead of your holiday.