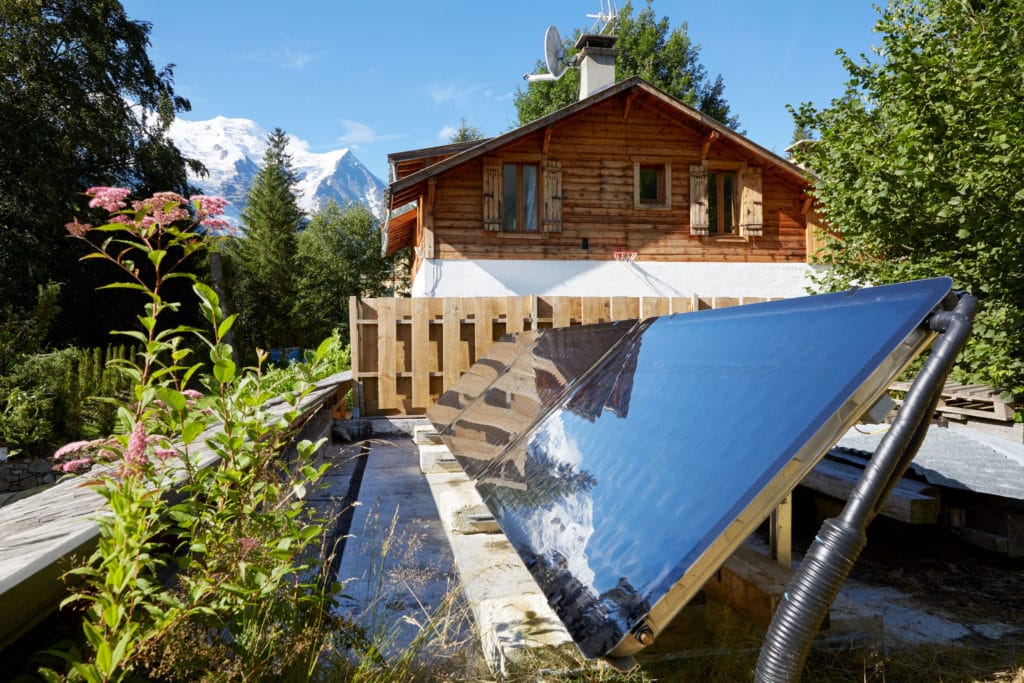 Skiing holidays don't have the best reputation as the green choice for travellers, however many ski resorts are now implementing environmentally conscious policies. Resorts across the world, including those within the Chamonix valley, are making an effort to be more eco-friendly and respectful to the mountains.
Ski lifts and snow canons use lots of energy and busy airports also add to CO2 emissions, however most ski resorts are making an effort to be a part of sustainable tourism. For example, the Chamonix valley has invested millions of euros into the public transport system, which holidaymakers are encouraged to use in order to reduce greenhouse gases. The buses are eco-friendly, and cycle routes are also being developed around the town.
It's not just resort owners and local hotels which can do their part to go green – travellers can also take steps to be more environmentally friendly while spending time at the ski resort. Follow these tips to make sure you can enjoy your ski holiday knowing it will have minimum environmental impact.
1. Stay somewhere with green credentials
When booking your holiday, be sure to choose accommodation which is known for being environmentally friendly. Some hotels may have an environmental policy, or offer specific green advantages such as using renewable energy. The Marmotte Mountain Eco Lodge is a property ideal for eco travellers. The five bedroom chalet offers luxury – but not at the expense of its beautiful surroundings. The self-sufficient lodge uses advanced renewable energy systems to power the building, including solar panels and geo-thermal energy.
2. Use public transport
If a tourist were to calculate their carbon footprint, most of it would be racked up by travel. Travelling to and from your ski resort will increase your carbon footprint, and then how you get about while you're on holiday could impact it too. Getting there by train is a greener option than flying, and it is always best to avoid renting a car. Choose a resort with plenty of public transport so you won't need to hire a vehicle.
3. Recycle
Many travellers don't recycle as much on holiday as they do at home. If you are in a self-catering lodge be sure to recycle all food waste, plastic and cardboard to improve local recycling rates. Even if you are staying in a hotel you can ask the management to put recycling bins in your room and the dining area.
4. Follow instructions on the slopes
If during your time on the powder you come across a sign which says 'out of bounds' you must abide the rules. Not only is this a safety warning, but areas could be out of bounds to protect the natural habitat and wildlife, which ski resorts are constantly threatening.
Want to find out more about being an eco-skier? Check out the Respect the Mountain guide.