Travelling the Heights of the Alps
Chamonix is home to l'Aiguille du Midi.
A visit to this iconic peak that towers over the Chamonix Valley is a must for most who visit Chamonix.   The Aiguille du Midi still holds the record as the largest vertical ascent of any cable car in the world … starting at an altitude of 1035 m's in Chamonix and climbing to an altitude of 3842 m's, with a total ascent of 2807 m's.  The cable car is made up of 2 sections.  The 1st section is from Chamonix to Plan Aiguille at 2317 m's and the 2nd then goes directly from Plan Aiguille to the peak of l'Aiguille du Midi.
Our day starts with an early morning pick up from your accommodation where we transport you to the base of l'Aiguille du Midi.  You will then take the cable car via Plan Aiguille and up to the summit of l'Aiguille du Midi where you have the chance to enjoy the incredible panoramic views on offer.
You will then continue your adventure by taking the spectacular Panoramic Gondola from France to Italy … this gondola travels over the top of huge glacers below where you have the chance to view the large seracs and crevasses below.
Next you will arrive at Punta Helbronner … you are now in Italy .. here, you will have the chance to photograph even more spectacular alpine panoramic mountainscape … this time looking down into the Aosta Valley and beyond.
You will then descend from Punta Helbronner on the Skyway Monte Bianco … this newly installed cable car slowly rotates as it descends … allowing you to view the full 360 degrees of the Italian side of the Mont Blanc massif.
You will depart the Skyway Monte Bianco in Entreves where we will meet you and pick you up and take you into the nature park of the Val Ferret where we will organise lunch at a local aosta style restaurant.  After lunch you will have some moments to enjoy the peaceful atmosphere of the val ferret before heading to Courmayeur for a gelato and an afternoon coffee.
We then return to Chamonix via the Mont Blanc tunnel.
Marmotte Mountain Adventure offers the Travelling the Heights of the Alps tour throughout the year for groups of 4 pax or more.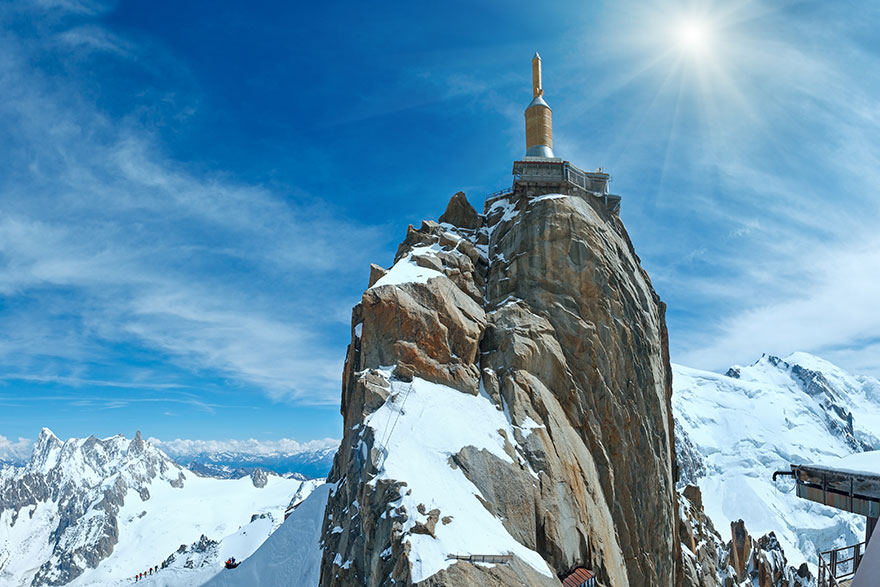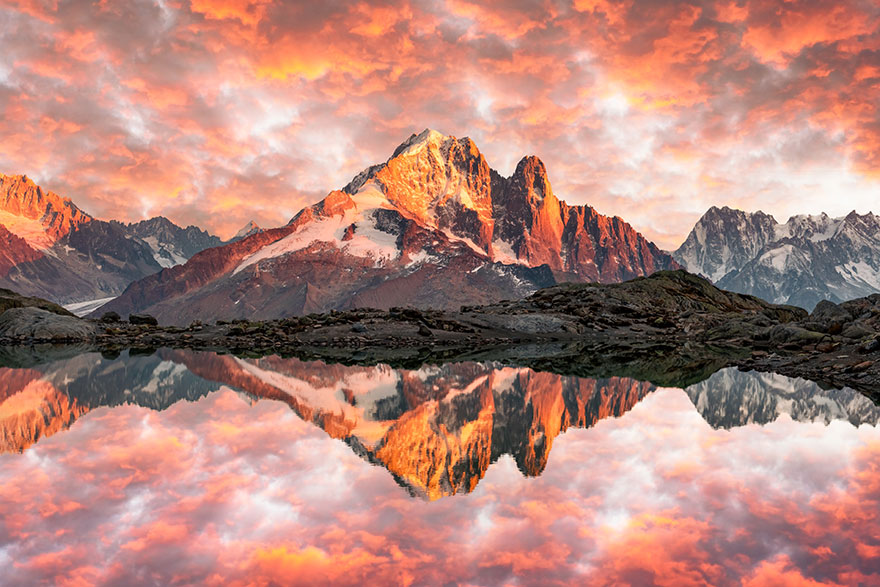 Ready to book

.
If you would like to book any of our day trips or require more information, please contact us.