Marmotte Mountain Adventure
L

u

x

u

r

y

S

k

i

C

h

a

l

e

t

s

.

I

n

t

h

e

H

e

a

r

t

o

f

t

h

e

C

h

a

m

o

n

i

x

V

a

l

l

e

y

.
Offering a stunning range of rare and unique luxury ski chalet accommodation in the world renowned ski area of Chamonix Mont-Blanc, in the French Alps.
Our Luxury Chalet Collection
Marmotte Mountain Adventure – specialists in luxurious Chamonix accommodation and in-house catering of Michelin Star quality. We offer an extensive range of luxury catered ski chalets in the world renowned valley of Chamonix Mont-Blanc. We operate during both winter and summer seasons.
Marmotte Mountain Retreat
Argentiere, Chamonix | Sleeps 8
Marmotte Mountain Retreat is a charming and traditional mountain ski chalet. This unique and rare luxury chalet can sleep up to 8 guests in 4 bedrooms. Marmotte Mountain Retreat can be found nestled in lush national park pine forest in the 18th century village of Argentiere.  A true winter wonderland delight.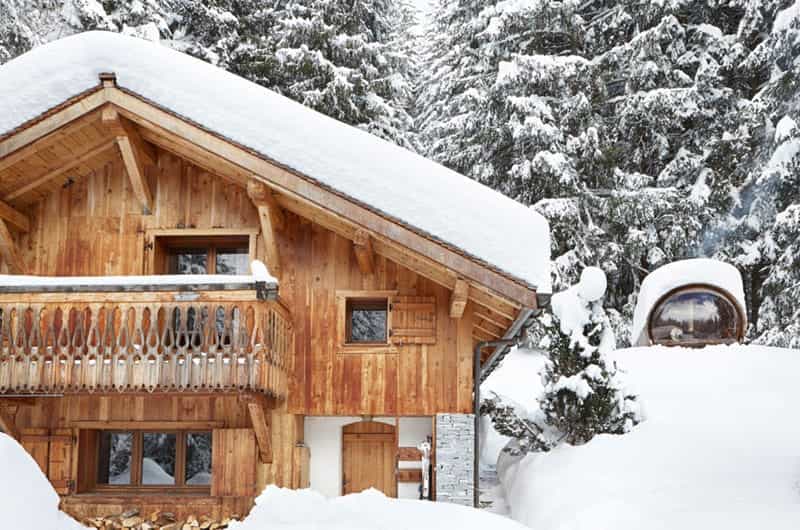 Marmotte Mountain Azimuth
Argentiere, Chamonix | Sleeps 8
Marmotte Mountain Azimuth is a beautiful 4 bedroom luxury ski chalet, built to an exceptional high standard. Taking the title as one of the most luxurious properties available within the Chamonix Valley, this stunning ski chalet has been decorated in a hip, minimalist fashion, utilising the very finest materials and top quality designer furniture.
Marmotte Mountain Eco Lodge
Eco Lodge is the latest addition to our luxury chalet portfolio. Located in the prestigious hamlet of les Nants, just 1km from Chamonix, this chalet can sleep 10 guests in 5 bedrooms. As its name suggests, Eco Lodge is a green chalet featuring advanced renewable technology systems which allows it to power itself without any impact to the environment. Just recently been fully renovated, everything in the chalet is in perfect condition. A real rarity.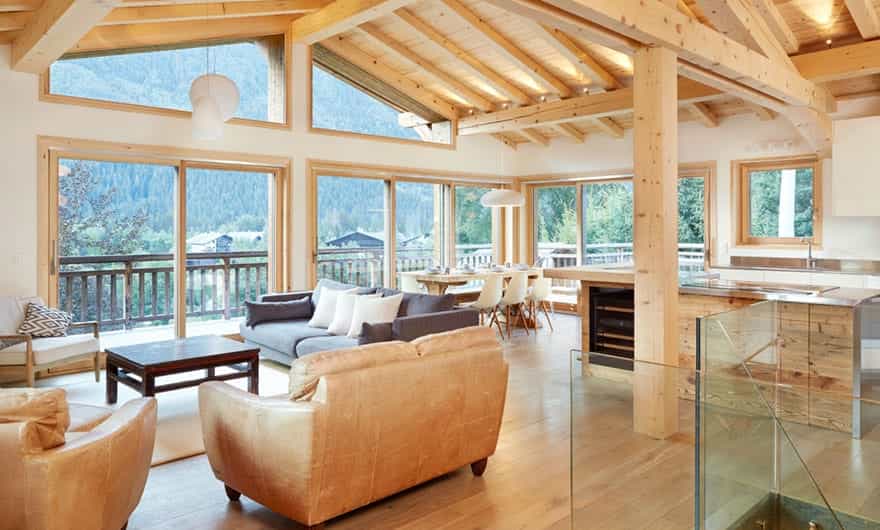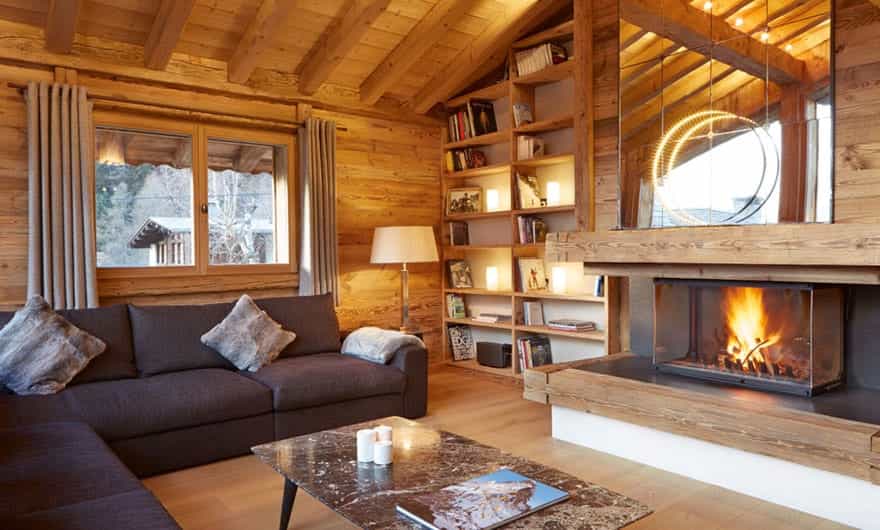 Marmotte Mountain Zenith (1)
Argentiere, Chamonix | Sleeps 15
Marmotte Mountain Zenith (1) has been designed with incredible attention to detail. Built to a spectacular high quality finish using beautiful old aged wood, Zenith (1) can sleep 15+ guests in 7 bedrooms within its very spacious 360m2 surface area. Located in the heart of the quaint old village of Argentiere, the chalet enjoys spectacular panoramic views of les Grands Montets from the 1st floor living area and outdoor terrace.
Marmotte Mountain Zenith (2)
Argentiere, Chamonix | Sleeps 13
Marmotte Mountains Zenith (2) can sleep up to 13 guests in 6 bedrooms within its spacious 280 sq m surface area. Zenith (2) is perfectly located at the base of the infamous ski area of les Grands Montets in the Chamonix Valley. The chalet enjoys stunning panoramic views, open log fireplace, indoor sauna, state of the art cinema system and is only a few minutes on foot to the bars, restaurants and specialty shops of Argentiere.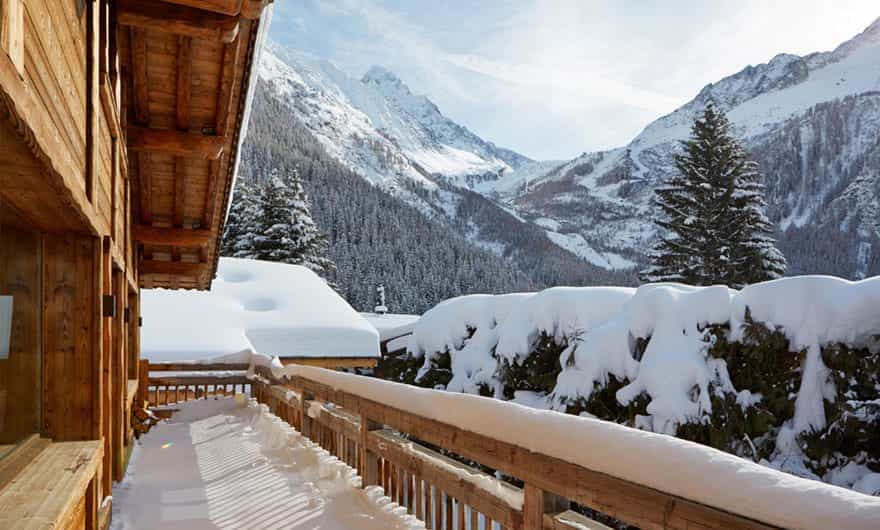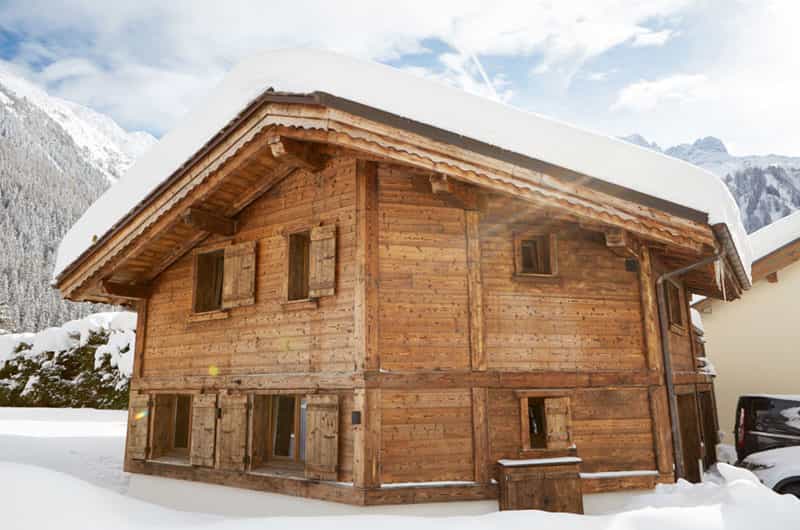 Marmotte Mountain Petit Zenith
Argentiere, Chamonix | Sleeps 7/8
Marmotte Mountain Petit Zenith is located in the Chamonix Valley in the charming 18th century village of Argentiere. Petit Zenith is a 4 bedroom self-catered chalet that sleeps 7/8 guests and features an open fireplace, sonas sound system, apple TV, stunning mountain views and private parking. Only a few minutes walk into the heart of Argentiere, guests are easily access the local village restaurants, bars, supermarket, boulangerie, newsagent, post office, tourist information office and other various specialty shops.
Marmotte Mountain News
Welcome to Marmotte Mountain Luxury Chalets News, keeping you up to date with all your ski and summer offers and events throughout the Chamonix Valley.
Ready to book

.
If you would like more information on any of our chalets or you are ready to reserve your chalet of choice, please contact us below.